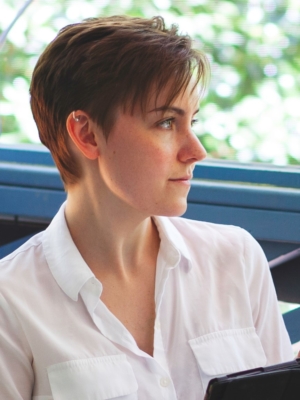 TL;DR—
Video editor turned motion designer. I live in Atlanta with my badass wife and crazy dogs.
Find me online or email me at hello@shealord.com
Twitter: @shea_lord
Insta: @shealordart
LinkedIn: shealord

Tools
Computers and plugins are all just tools, but if you like to nerd-out on hardware and software keep reading. My workflow slides between a MacBook Air, a Wacom MobileStudio Pro, and a homebrewed PC. You can find me using TeamViewer to work on all 3 at once.
Software (Most Often)
After Effects
Cinema 4D
Illustrator
Photoshop
Audition
Animate
After a harrowing journey through YouTube and the depths of Reddit, I've finally built my own PC affectionately dubbed Baemax. A build journal will soon be available on the blog here.
Specs
Motherboard: Aorus z390 Xtreme Waterforce
CPU: Intel i9-9900k
GPU: Aorus Waterforce RTX2080 ti
RAM:Corsair 3200 DDR4 64GB
and a custom hard loop liquid cooling system
This Site
This site uses WordPress and the theme is hand-coded by yours truly. The reading experience was heavily influenced by Tofugu, where I spend a lot of time.
I edit live and sometimes things break. If you experience an issue with the site, I'd love a kind heads-up through any of the above channels.