Coca-Cola Technical

By Shea Lord |
January 25th, 2018
Project Background
What is Technical? Good question. A group making waves within Coca-Cola wanted a series of videos to introduce themselves and high-level view of their work to the rest of the vast Coke ecosystem. I want to share just a few of my designs and animations from throughout the series here.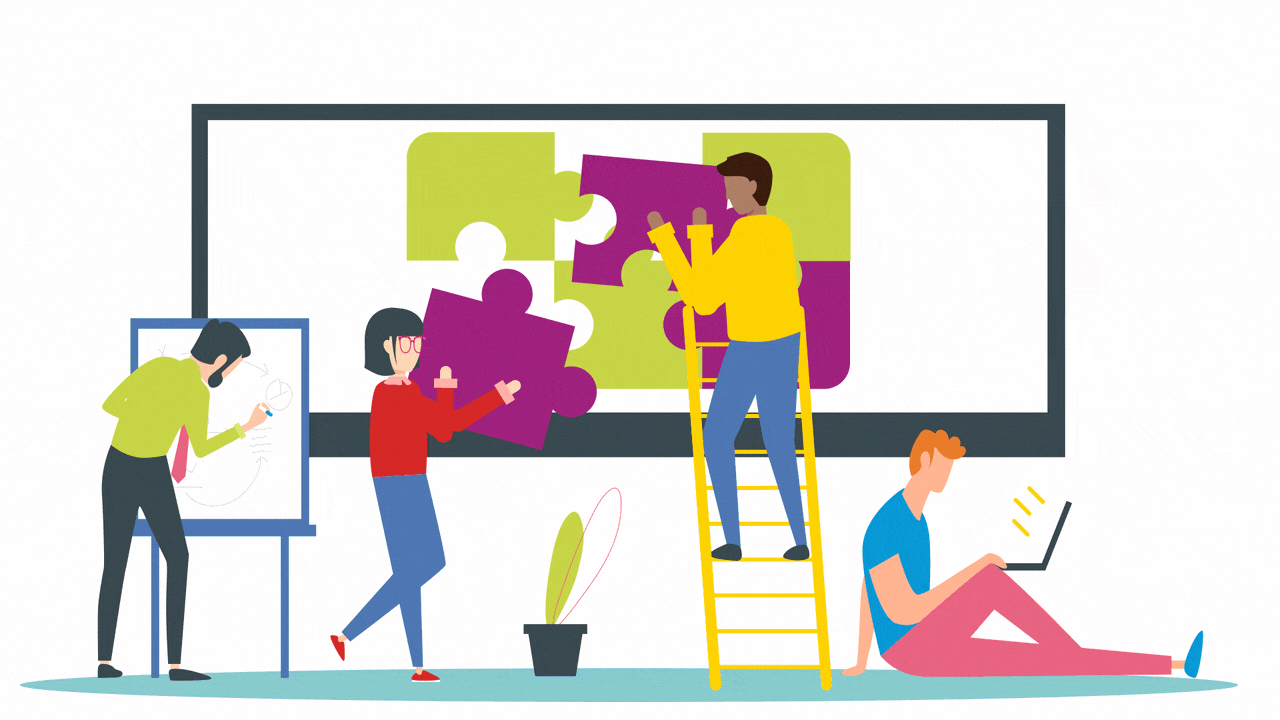 Design Process
Coke Technical already had an established brand and VIS by the time I came into the picture. In a word, it was colorful. The first script also came to me with a visual concept kind of in place: follow the dots, essentially. Subsequent videos would play off of this theme, which fits well to the Tech brand. Everything is rounded or circular, with an extensive, bright color palette.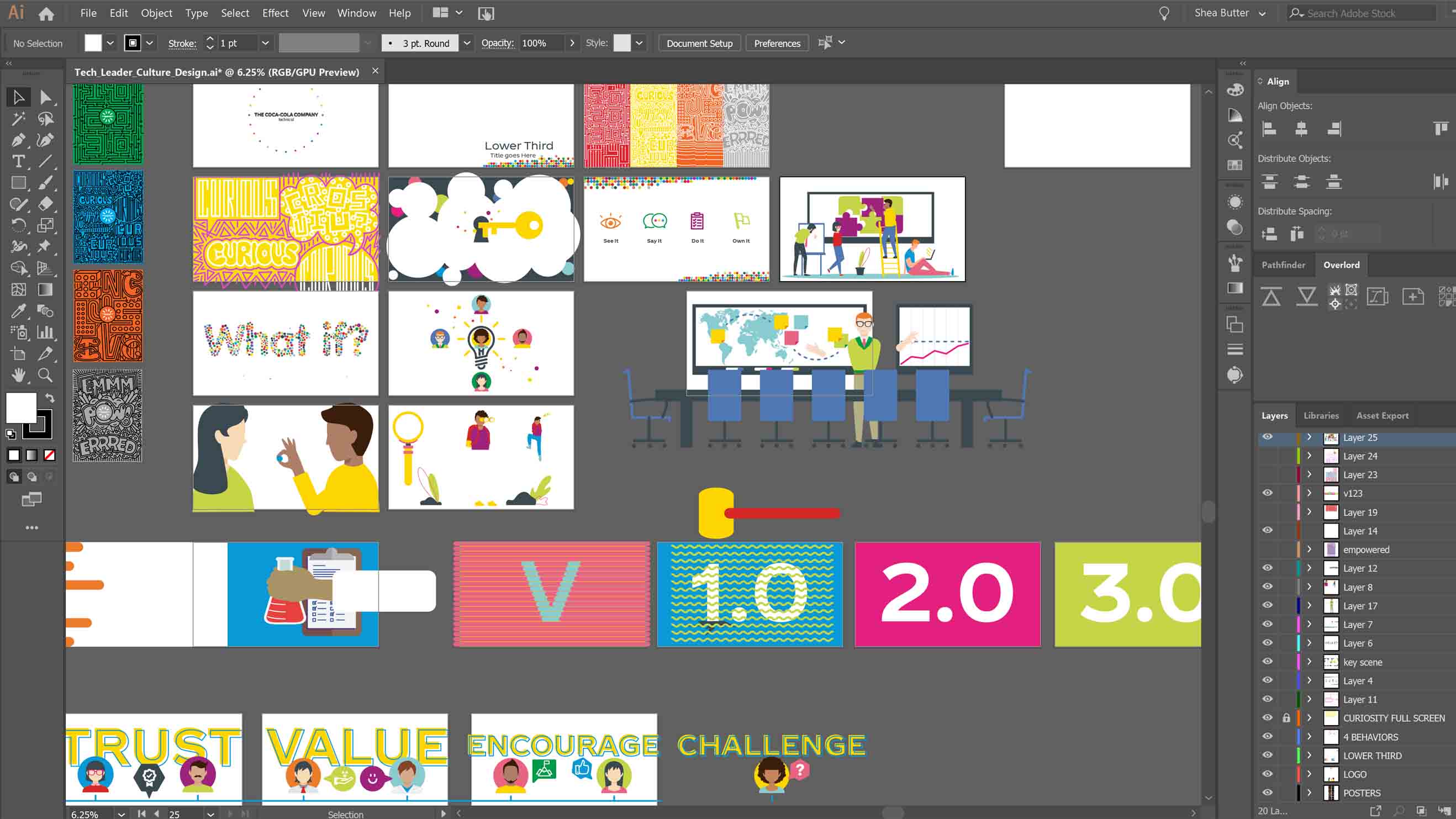 Animation Process
Most of the scenes were well-planned during the design phase, so it was just a matter of getting the assets in (Overlord) and slinging keyframes and curves. A couple scenes used 3D elements made and animated in Cinema 4D, then rendered with toon shading.
Behind the scenes made with Cyclops
Working in Cinema 4D is getting easier, so I tried my hand at rigging… a hand. ? (below) I found the hand model for free on TurboSquid. The "3.0" below was also done in Cinema with the flag deformer, which I then just layered and staggered in After Effects
The "What if?" animation used Pastiche to get all the dots in place, a wiggle expression, and Newton 2's magnetic repulsion to explode at the end. My computer wasn't happy processing this one.